Metallica - Through The Never (2013) Blu-ray 1080p
Creado 1476816926
Seguidores:

0
Favoritos:

0
Puntos:

250
Medallas:

6
Música
Seguir

Metallica - Through The Never (2013) Blu-ray 1080p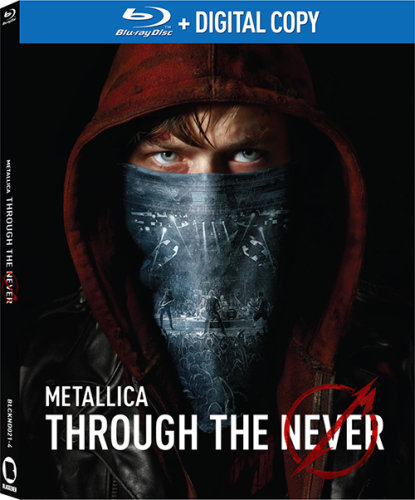 Screenshots: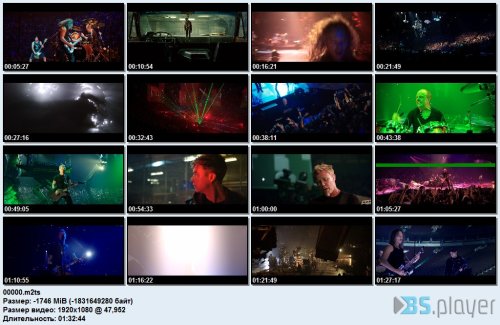 Setlist:


01. The Ecstasy of Gold
02. Creeping Death
03. For Whom the Bell Tolls
04. Fuel
05. Ride the Lightning
06. One
07. The Memory Remains
08. Wherever I May Roam
09. Cyanide
10. ...And Justice for All
11. Master of Puppets
12. Battery
13. Nothing Else Matters
14. Enter Sandman
15. Hit the Lights
16. Orion

Supplements
1. Making Of "Metallica Through The Never" Documentary
2. Theatrical Trailer
3. Master Of Puppets Music Video
4. EPK Cast & Crew Interviews
5. Interviews With The Sound & Music Team
6. Mill Valley Film Festival Q&A With Metallica, Director Nimród Antal & Dane Dehaan
7. Orion Festival 2013 Film Tent Highlights with Lars Ulrich

About:
Through the Never's 1080p/AVC-encoded 2D presentation impresses, both on the stage and off. Beams of light, sparks, flashing video monitors, lasers and belching flames are vivid and white-hot, while vibrant swaths of blue, green and purple douse the band and crowd. Skintones are nicely saturated, black levels are satisfying, and delineation is quite good. Detail also delivers, although not with the consistent crispness or clarity you might expect. Softness, artifacting, noise and other minor, infrequent eyesores creep into the concert, as do other anomalies tied to a few low-res, steadicam shots; all attributable to the various cameras and source photography, sure, but a bit distracting all the same. Outside of the arena, Trip's journey steals the show. Darker and more cinematic than the stage show, Antal's war-torn cityocalpse looks great, with deeper, richer hues, an earthier palette, more refined edge definition and more exacting fine textures. Fewer issues plague the story sequences, and close-ups are more revealing. All told, Metallica fans will be most pleased.



Info:


Genre:  Heavy Metal
Quality:  Blu-Ray | 1080p
Format:  M2TS | 31.0Mbps
Length:  01:32:44 | 34.2Gb
Video:  H.264 | 1920x1080 | 16:9 | 23.976fps
Audio 1:  DTS-HD MA | 2329kbps | 48kHz | 2 channels: L R
Audio 2:  DTS-HD MA | 5132kbps | 48kHz | 6 channels: Front: L C R, Surround: L R, LFE
Language:  English





https://www.keeplinks.eu/p84/580391ace13b6
pass: galexandersHD

Otros posts que te van a interesar:
Cargando comentarios espera un momento...
No tienes permisos para comentar.