Sting - Live in Vina del Mar Chile (2011) HDTV
Creado 1513159631
Seguidores:

0
Favoritos:

0
Puntos:

0
Medallas:

2
Música
Seguir

Sting - Live in Vina del Mar Chile (2011) HDTV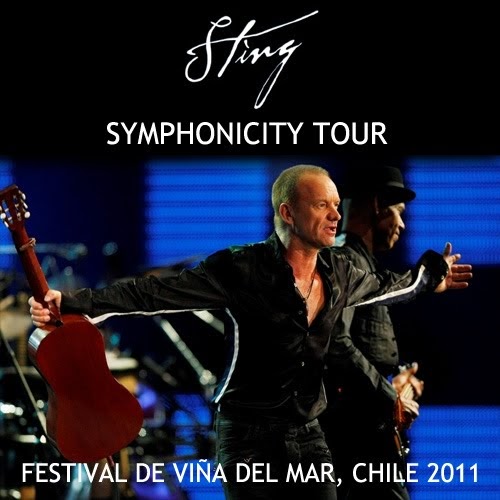 Screenshots: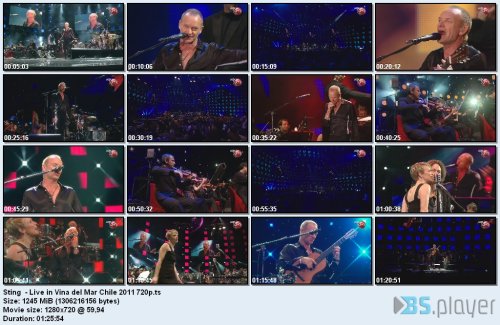 Setlist:


01. If I Ever Lose My Faith In You
02. Every Little Thing She Does Is Magic
03. Englishman In New York
04. Roxanne
05. This Cowboy Song
06. When We Dance
07. Russians
08. Fields Of Gold
09. Next To You
10. They Dance Alone
11. King Of Pain
12. Every Breath You Take
13. Desert Rose
14. She's Too Good For Me
15. Fragile
16. Message In A Bottle



Info:


Source:



Genre:  Rock
Quality:  HDTV | 720p
Format:  TS | 7705kbps
Length:  01:25:00 | 5.21Gb
Video:  H.264 | 1280x720 | 16:9 | 59.940fps
Audio:  AC3 | 384kbps | 48kHz | 2 channels: L R
Language:  English




https://www.keeplinks.co/p84/5a2d230a5e249
pass; galexandersHD

Attention: Files are subject to expiration and can be automatically deleted if their not downloaded 30 days after the last download.

Otros posts que te van a interesar:
Cargando comentarios espera un momento...
No tienes permisos para comentar.